This post includes the first of a series of letters I intend to publish, that blatantly highlight the government's reluctance - and deliberate refusal - to address the scandal of the refractive surgery industry, even though I personally (and others) have spoon-fed numerous health ministers with hard evidence for more than SEVEN years!
A brief history lesson to begin with

After my own debilitating laser eye surgery at Optimax in February 2011, left with ruined eyes, my life devastated, diagnosed with PTSD and severe clinical depression, in January 2012 I launched My Beautiful Eyes campaign for government regulation, kicked off with an online petition.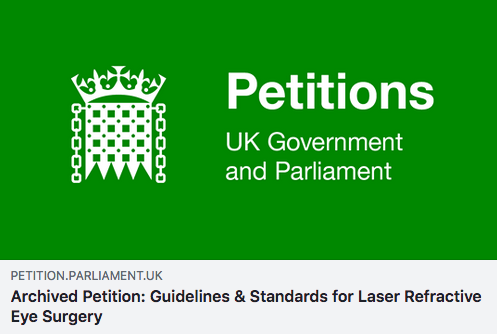 petition.parliament.uk/archived/petitions/28629
At that time I didn't have a website, or any other social media platform, so of course it didn't get very far!
And even Patrick James Green gave me a sympathy vote, OE's General Ops Director at the time.
Google him - he's the short dark haired guy, not the pretty blonde whose image Patrick took from Getty stock images for his numerous fake social media sites, set up to deflect search engines away from his name mentioned on OERML… but PJG is another shocking story entirely!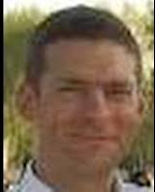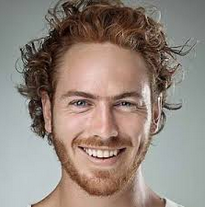 By March 2012 I had the full support of John McDonnell MP, then a relatively unknown Labour backbencher, who Optical Express mocked on forums - where they regularly abused me (anonymously of course) - because John supports gay marriages, and it's a publicised fact that David Moulsdale socialises with some high profile homophobes in Scotland!
But OE stopped laughing in September 2015, when Jeremy Corbyn became Labour leader and John McDonnell was elevated to Shadow Chancellor.
I published Optimax Ruined My Life (ORML) website in March 2011, and Optical Express Ruined My Life (OERML) on 19 April 2012.
Unlike Russell Ambrose, who pragmatically chose not to dispute the ORML domain name, on 27 April DCM (Optical Holdings) Ltd - acronym for founder David Charles Moulsdale - complained to Nominet that the OERML domain name was an '
Abusive Registration
'.
Dauntingly complex and time consuming, I spent months working on my defence, without legal support, dependant on facts, whereas OE had a large team of people to collate and write their submissions, plus IT experts who somehow linked OERML to some extraordinary and mostly pornographic websites in China, Philippines, etc..., providing thousands of these pages to Nominet to discredit me/OERML, claiming I had done this.
I genuinely hadn't expected to win, resigned to that outcome, not realising then how much damage OERML would cause to Optical Express, who of course did realise, because they knew how many of their damaged patients would find the site!
In 2014, DCM (Optical Holdings) Ltd challenged my domain a second time, and lost... and unsuccessfully appealed the second decision. (Search Nominet DRS decisions for details).
An insider told me that the eventual cost of Optical Express' attempts to get OERML down exceeded £1million. That money would have been better spent helping some of their many thousands of damaged patients!
Unfortunately, as a condition of my out of court settlement agreement with Optimax owner Russell Ambrose, in the interim I had to sign over the ORML domain name to his company. And that's how, due to the press cover and public interest it received after OE's challenge, OERML unintentionally became the focus of my work, attracting many thousands of followers every month.
However, it should be noted that My Beautiful Eyes is the official name for both the campaign and my patient advocacy service.
And that's History 101 over for now!
Back to April 2012 when I first wrote to government health ministers, Andrew Lansley and Simon Burns, describing what had happened to me, that I wasn't the only one (early days when I had no idea of the sheer scale), asking for regulation…
Oh what an innocent I was, trusting that the government actually gave a damn!
'
DE00000690541

Dear Ms Rodoy,

Thank you for your recent emails to Simon Burns and Andrew Lansley about the regulation of laser eye surgery. I have been asked to reply.

I was sorry to read about your experience of laser eye surgery and the health problems you have had since the surgery was performed last year. I can appreciate why the regulation of this type of surgery is of such concern to you.

As I am sure you are aware, the NHS does not routinely provide laser eye surgery or refractive lens exchange to correct refractive errors. The Department's view is that spectacles or contact lenses can satisfactorily correct refractory errors in a safe, cost-effective way, and surgery is usually only provided in exceptional circumstances. Therefore, the majority of surgery is undertaken by private providers.

All providers of regulated activities under the Health and Social Care Act 2008 must be registered with the Care Quality Commission (CQC) and must meet the essential requirements of safety and quality. Providers of laser eye surgery are therefore required to register with CQC and must demonstrate compliance with the Act and its associated regulations.

The role of registration with CQC is central to the Government's plans for the future delivery of health care and adult social care in England. Registration provides assurance that providers meet the essential levels of safety and quality, including requirements for providers to ensure they have suitably qualified, skilled and experienced staff. Where providers fail to comply with the registration requirements, CQC can take independent enforcement action.

Furthermore, any doctor undertaking laser eye surgery must be registered with the General Medical Council (GMC). All doctors must work within the principles of 'Good Medical Practice', the standards that a doctor must meet to ensure their continued registration with the GMC.

Finally, the Royal College of Ophthalmologists [RCOphth] published updated standards for laser refractive surgery in July 2011. The standards cover the appropriate experience and qualifications of surgeons performing laser refractive surgery.

I hope this reply is helpful.

Yours sincerely,

Emma Backhouse
Ministerial Correspondence and Public Enquiries
Department of Health
'
And that was my first experience of government bullsh*t!
Tbc...